G-Body Slides, Calligraphy Workshop, Mastermind Extension, and Creativitea Chats!
THANKS FOR ATTENDING G-BODY #1!
🤩
Here are our G-body SLIDES. Join our exciting 2020 projects and let's create together!
What we covered:
Overview of CC✨

Exciting updates and upcoming events📆

Next Steps/Resources🚀
We also hope you got to bond with someone over your creative interests through the speed meetings!
---
CALLIGRAPHY WORKSHOP🖋️
Whether it's your first time hearing about brush calligraphy or you could do it in your sleep, join us! We'll guide you through how to create beautiful calligraphy.
If you're in Ithaca, we'll be able to send you FREE brush pens!
When? Sunday, 10/10 @8PM ET

Who can join? EVERYONE
RSVP here and we'll send you the Zoom link!
---
MASTERMIND💡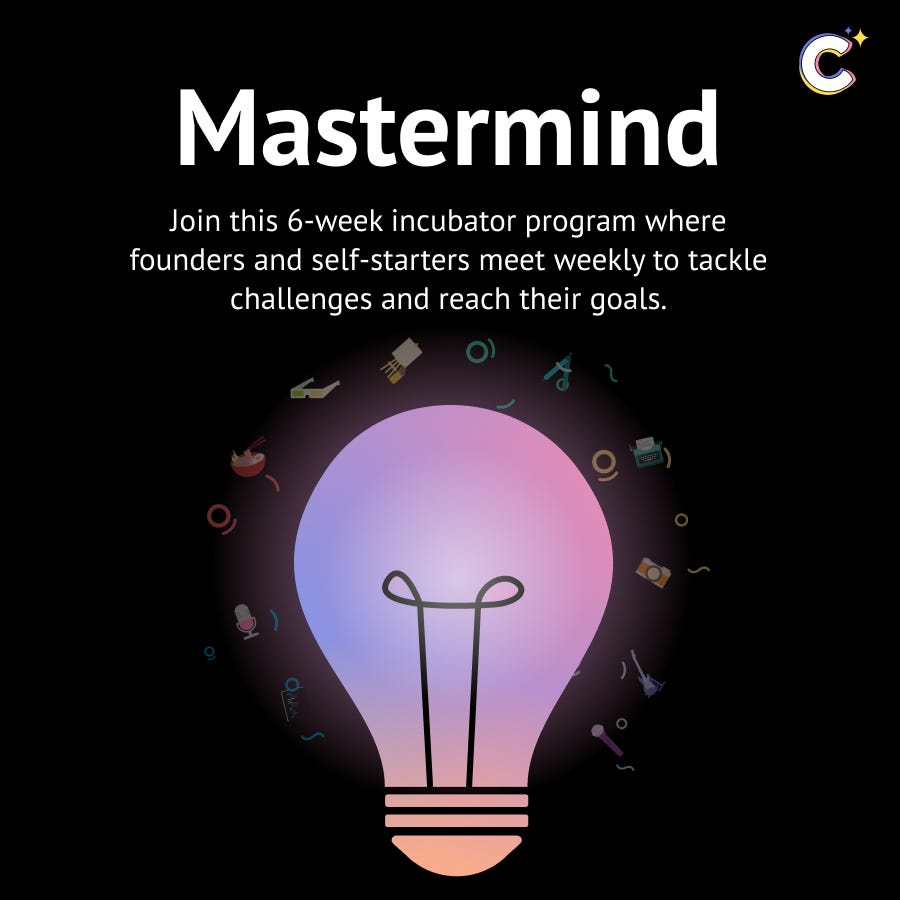 Do you have creative goals? Participate in our peer-to-peer mentorship program!
---
CREATIVITEA🍵
Do you miss meeting new people over coffee, bubble tea, or whatever your heart desires? #Creativitea is our spin on coffee chats!
We'll be using the app Taro Chat (created by one of our members!) where you can meet fellow creatives!
---