[Featured Creator] 👀 Meet Nicholas, a videographer with a big vision.
✨
Creator Profile
Looking at the bigger picture. This is something that Nicholas Lu '22 is experienced in doing through his aerial drone videography, capturing the wide expanse of various natural wonders around the world. With videos that are made to show his audience something they've never seen before, Nicholas is passionate when it comes to the beauty of a unique point of view.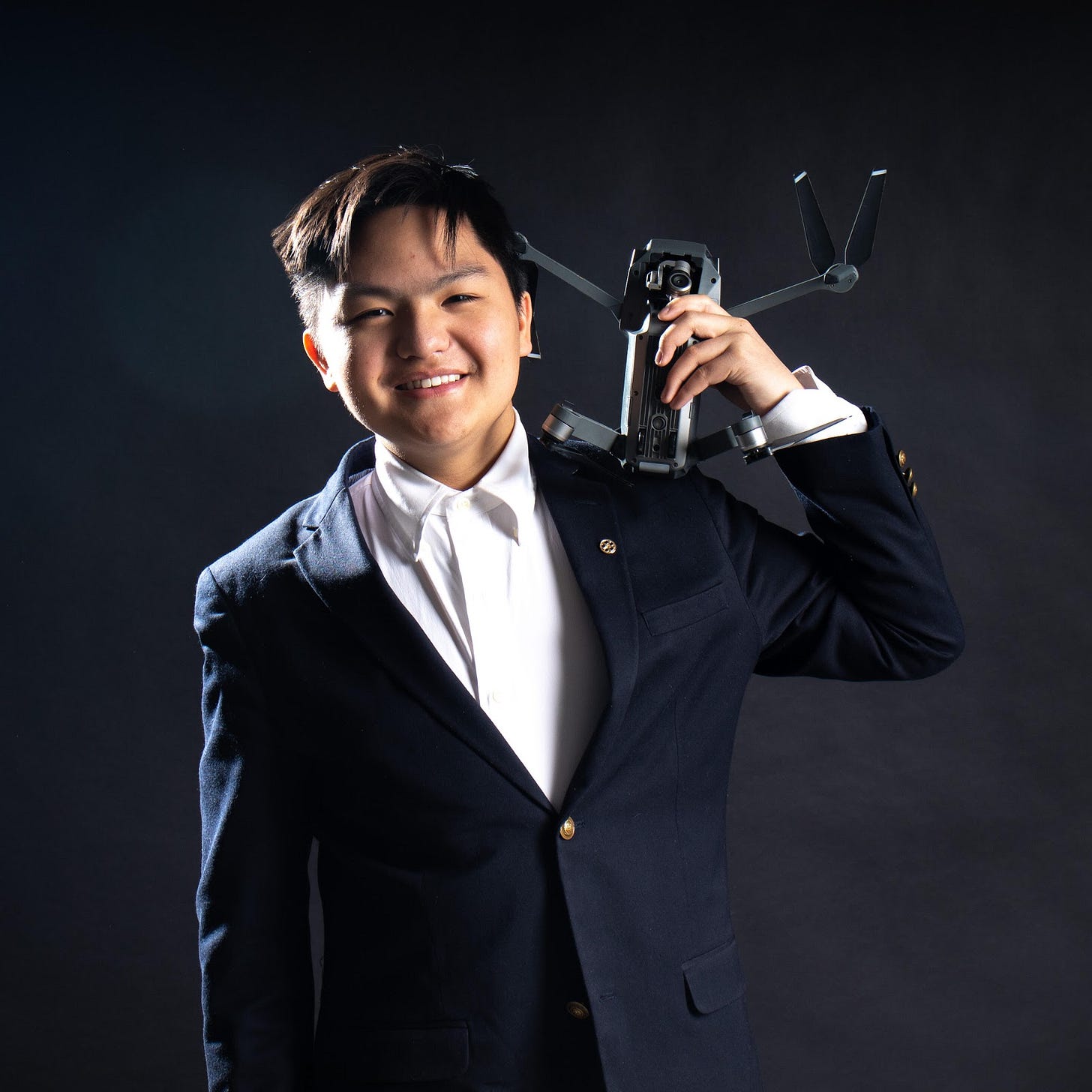 His videography, he says, is "from the heart." Having fallen in love with capturing moments and memories through the lens of a camcorder when he was little, videography has been a part of his life for quite some time. From then to now, his videography has constantly evolved through new styles, new effects, and new perspectives. 
He continues to grow even now. With quarantine, his ability to seek out new magnificent scenery has been extremely limited, but rather than letting that bring him down, Nicholas is using this year to push himself. Exploring new ways to stay creative while restricted to a smaller space, he's determined to see this as an opportunity rather than an obstacle. 
---
🎥 Getting Started in Videography
Q: When was the first time that you knew you wanted to do videography? 
That's a funny question because today, I was looking through one of our old computers, and I saw all these videos of me and my siblings when we were young, just running around. Seeing all these old videos, I think it's something that's been part of my whole life. 
I've always wanted to document things, ever since I was little. I remember I would go to my friend's house to hike, and I would always bring my camcorder. I thought it was the coolest thing ever! I remember having this rush, and I just loved it. I brought that camcorder with me everywhere I went, and I think that evolved into drones.
My uncle gave me my first drone, and I thought it was amazing. That enjoyment evolved into me creating videos and showing the rest of the world the beauty of an aerial perspective. 
Q: Tell me about one of your past projects. 
This isn't super recent, but I shot some drone footage in China called Zhangjiajie, and it's like the Avatar mountains. Its pillars are--it's literally thousand-foot tall pillars. It's basically like in "Book 3" of Avatar where they have those huge stacks of rocks. It's like that but with a lot of greenery, and it's almost like a forest. The environment is just so pretty. It amazes me that this kind of place exists.
Q: What's your favorite effect or style that you've used within your videos? What equipment or tools do you need to create it?
My favorite effect is the dolly zoom. It's when you move the camera towards or away from an object while zooming in or out, so it makes this really weird effect where the middle of your screen stays the same size, but your background either gets way bigger or smaller. It's such a cool shot. Obviously, I couldn't actually do it on my drone, but I use editing to get the effect.
Along with my drone, I use editing software--I use Final Cut. I also use Color Grading a lot; it's almost like an Instagram filter for video to make the colors pop. I usually like more darkness in the shots to have the shadows and the darker colors be more prominent.
---
💫 Creative Journey
Q: How have your projects influenced your life? How do you hope they will influence others?
My work keeps me motivated. Every time I start a project, I try to challenge myself and do something I've never done before, whether it's adding a new technique or adding a new effect. Knowing that I keep challenging myself and developing skills--even if it takes a while doing it--I have fun. At the end of the day, I want it to inspire others and hopefully, with my content, I can make a difference like making people feel happy or emotional or just sending a positive message.
Q: What is the biggest creative challenge that you're working to overcome? 
I can't really move around much because of quarantine. I depend on going to different places with my drone--flying in interesting areas and natural environments. But obviously, when you're stuck at home, you can't really do that. 
There are so many films that take place in such small areas, but they're still so interesting! So I want to work with that because I feel like doing a project at home would be super interesting and definitely a challenge.
Q: Do you want your creative pursuit to become your full-time job?
If not my full time job, then definitely part of my full time job. It's something I really enjoy doing, and I want to be in a job where I can have the ability to use these skills and really keep practicing because it is really fun to me.
Q: Going forward, what advice would you give to creators who are getting started or developing their own creative project?
I think the advice I would give is don't be afraid. I was really anxious about some things, and from time to time I still am. There's still that nervousness, but it's normal. Acknowledge that it's there, but don't be afraid to get outside of your comfort zone. There are some really interesting things like flying a drone in the mountains, even though that's super scary. Just don't be afraid.
---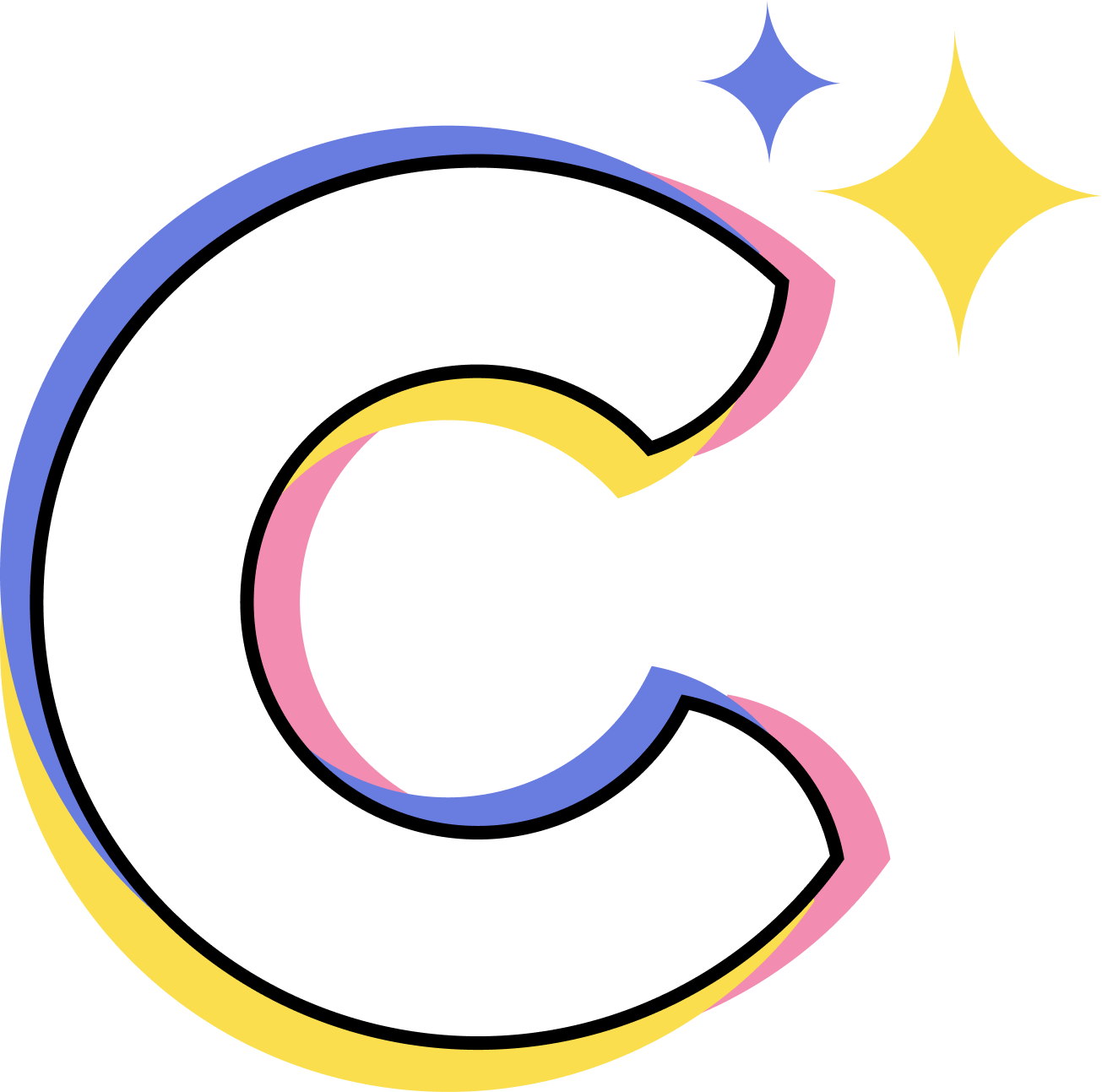 Do you know the next featured creator? 👀 We want you to share Cornell Creatives with all your creative friends - whether they design, code, make music, edit videos, or channel their creativity in another way! 
Our creative space is too hype for creatives at Cornell to miss it, and the best part is: every creator is welcome.  
Let them know that you've got the best seat in the house for all things creative at Cornell University, and we hope one day they'll be the star of the show. 🤩